Top 10 Places to Visit in Japan
Posted On November 12, 2021
Travellers will find highland onsen (hot spring) settlements, peaceful beach-lined islands, and bustling megacities on the menu in Japan.
Everyone should go to Japan, in my opinion. With modern structures, quiet bamboo woodlands, neon arcades, and serene temples, it's unlike anywhere else on the planet.
The food is fantastic, the people are extremely courteous, and the public transportation system is one of the most efficient in the world. We adore the mix of ease of travel and magnificent perplexity.
Prepare to be stunned by one of the most incredible destinations on the planet, which will leave you speechless. You will have the opportunity to learn about Japan's rich culture throughout your holiday to Japan.
You might easily spend a lifetime discovering the country's wonders, but there are a few towns and sights that should be on everyone's itinerary when visiting Japan.
There is so much to see and do in Japan, but where should you begin? These are our top suggestions for the greatest sites to see in Japan, which should definitely find a place on your Japan Travel Bucket List and your 7 Day Japan Travel Itinerary.
Kyoto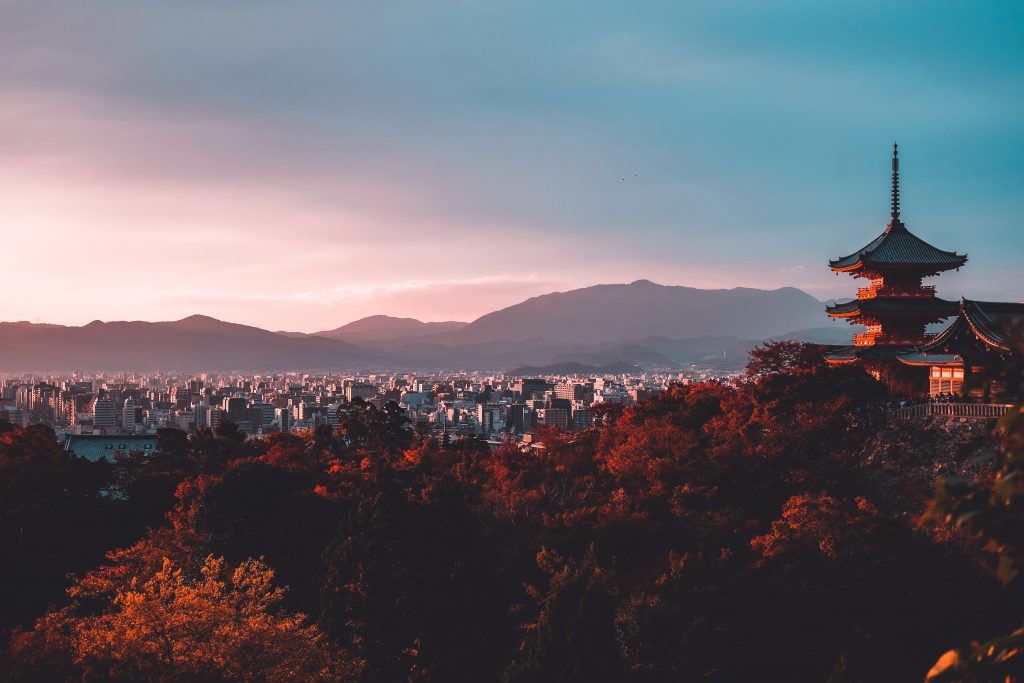 Traditional experiences are the best. Kyoto has over a thousand temples and has served as Japan's imperial capital for over a thousand years. The monumental, like Kinkaku-ji (a magnificent pavilion covered entirely in gold leaf), and the meditative, such as Ryan-ji, with its austere Zen rock garden, are among them.
Kyoto is a famous tourist destination in Japan, so go early in the morning to avoid the crowds.
Tokyo
Ideal for today's culture, Tokyo is a city that is always moving forward, pushing the limits of what is feasible on a highly populated, earthquake-prone island by building increasingly taller, sleeker skyscrapers. It is the most popular destination in Japan for contemporary art and architecture, pop culture, shopping, drinking, and entertainment. Skyscrapers, noisy arcades, bustling pedestrian crossings, wild youth fashions, and a plethora of really excellent eateries can all be found here. If all you do in Tokyo is eat, you'll have a fantastic time—we ate so well even as vegetarians. Tokyo is also one of the best places if witnessing the Cherry Blossom Festival is on your Japan Travel Bucket List.
Takayama
Takayama is a stunningly beautiful tiny town on the edge of the Japan Alps, and one of Japan's best-kept secrets. Yakushima is an island in Kagoshima Prefecture known for its animals, cedar trees, and waterfalls. This best spot to visit in Japan is well worth your time if you enjoy travelling into the wild for a once-in-a-lifetime experience. You'll enjoy roaming through the historic centre, which is filled with classic wooden houses, colourful shrines, perfectly formed trees, and bright red river bridges. This is the place to go if you're searching for a true escape from the hustle and bustle of city life. You may easily feel the beauty of old Japan here, with breathtaking attractions all across the city.
Naoshima
Naoshima is one of Japan's great success stories: a little island on the verge of becoming a ghost town has been transformed into a world-class contemporary art centre. Several of Japan's most prominent architects have contributed projects to the island, including museums, a boutique hotel, and even a bathhouse, all of which are meant to complement the island's natural beauty and current populations.
Mt Fuji
Mt Fuji will take your breath away even when viewed from afar. Close up, Japan's highest peak's flawlessly symmetrical cone is breathtaking. Is it time to set out from the peak? It's all about magic. Fuji-san is regarded as one of Japan's most enduring and treasured landmarks. Every year, hundreds of thousands of pilgrims climb the sacred volcano, carrying on a centuries-old practise of pilgrimages.
Yakushima
Yakushima is a small island off the coast of southern Kyushu that has been described as charming, captivating, and even unearthly. It's a location where words fall short and clichés come to the rescue. Here you'll find the yakusugi, a unique island cedar with enormous roots that resemble alien tentacles, as well as some of Japan's last primeval forest.
Kanazawa
Kanazawa is one of Japan's most beautiful cities, although few international visitors come here. As Kyoto becomes more famous, consider Kanazawa for a more tranquil geisha area with restored wooden structures.
There's also one of the country's most magnificent gardens, the Kanazawa Castle, and a plethora of art museums to visit.
Koya-San
Riding the funicular up to Kya-san, a revered Buddhist monastic complex, seems like ascending into another universe. There are almost a hundred temples here, the most famous of which is Oku-no-in, which has walkways that snake amid towering cryptomeria trees and worn stone stupas covered in moss and lichen. Other temples provide a unique experience, such as the opportunity to stay the night, eat traditional vegetarian Buddhist cuisine, and participate in morning meditation with the resident monks.
Hiroshima
Come to Hiroshima's emotional Peace Memorial Museum and Park to pay your respects to the victims of the atomic bombs, then stay to experience the modern city that was nearly fully rebuilt following World War II.
Hiroshima is frequently coupled with a visit to Itsukushima shrine on nearby Miyajima Island to see the famed floating torii gate.
You should also try okonomiyaki, a thick pancake made with batter, veggies, and noodles that is a delightful local specialty.
Kamikōchi
Kamikchi, a highland river valley surrounded by the soaring peaks of the Northern Japan Alps, is one of Japan's most beautiful natural landscapes. Day treks through calm willow, larch, and elm forests are offered along the pristine Azusa-gawa. Kamikchi, the cradle of Japanese alpinism, is also the starting point for more difficult hikes up some of Japan's highest peaks, such as Yariga-take. Kamikchi is devoid of private automobiles, reducing the impact of crowds.
If the island nation's technical magic wasn't enough to win your heart, we're confident that these greatest spots to visit in Japan will! But, if you had to choose, which one would you go to first? Make plans to visit Japan and enjoy the time of your life! Make sure you take a few extra pieces of clothing in case you change your mind about visiting these destinations and decide to extend your wonderful trip in Japan!